Protecting your business and your vehicles.
Mobile groomer insurance to protect the pets and your business.
Mobile groomers are a different breed and have different needs. You're completely on your own and require the kind of coverage to address that fact. Yet most insurance policies, including some types of pet service insurance policies, don't address the key needs of your specific business.
Safeguarding the mobile part of your business.
Being mobile and traveling to your work location adds complexity to your insurance situation that's beyond standard insurers. For instance, did you know that the very advantage of mobility, which is the main definer of your business, is precisely what also puts you in financial risk? We've created customized mobile grooming insurance that offers comprehensive business coverage, as well as specific coverage for your van or trailer. This includes insuring your van or trailer conversion and the loss of use of your specific mobile unit.
Real world example of how mobile groomer insurance works.
Let's say you're traveling to an engagement. You get on the highway and someone changes lanes recklessly and causes the driver in front of you to swerve. They lose control, you don't have time to stop, and there's a collision with plenty of damage. Thankfully no one is hurt, but your van is out of commission until it can be fixed, plus some of your grooming equipment has suffered and must be replaced. With our specialty mobile groomer insurance package, you'd be covered.
Click it. Read it. Cover it.
Click on the hotspots.

Discover your risks.

Get the right coverage.
General Liability
Risk Factor
Your business is susceptible to many risks, such as claims due to bodily injury, property damage, personal injury, and more. Because of the presence of animals and the potential for high foot traffic, your business faces risks unlike other operations.
Solution
General liability insurance is an absolute necessity for any business. It provides broad coverage when you are deemed responsible and liable, and will also pay to defend any covered lawsuit or action, regardless of its merit. Additional limits are also available with a commercial umbrella insurance policy.
Cyber Liability
Risk Factor
The internet has spun a whole new web of liability exposures. E-commerce, social networking, cloud storage, and other technologies bring great benefits to large and small businesses alike. But with these benefits also come challenges, including protection of privacy, data, and the financial information of your customers.
Solution
Cyber liability insurance protects your business in the event of unauthorized access to electronic data or software within your network. It also provides coverage for spreading a virus, extortion, accidental release of personal identifiable information, and resultant damage caused by a lost or stolen laptop or other mobile device. This coverage is quickly becoming more and more important as you embrace technology to help run your business.
Animal Bailee
Risk Factor
An animal in your care is your responsibility whether you're offering boarding, day care, training, grooming, or medical services. Regardless of the length of time the animal is with you, you can be held liable if it is hurt while it is in your care, custody, or control.
Solution
Animal bailee provides coverage in the event an animal is injured or killed for reasons unrelated to your care. For example, this can include damages arising from fire, theft, escape, flood, or an attack by another animal.
Business Income / Business Interruption
Risk Factor
What would you do if a fire impacted the operation of your business? Or what if a pipe leak caused a system outage or extended downtime? These and other events can destroy your ability to work and bring in revenue, which can have a major long-term impact on the viability of your business.
Solution
Business interruption insurance compensates you for lost income if you cannot operate as normal due to damage that is covered under your commercial property insurance policy, such as fire or water damage. This type of insurance covers the revenue your business would have earned, based on your financial records, had the incident not occurred. The policy also covers continuing operating expenses such as rent, electricity, and ordinary payroll.
Workers' Compensation
Risk Factor
If one of your employees receives an injury or becomes ill due to a work-related occurrence, you are required by law (in most cases) to have the proper coverage in place.
Solution
Workers' compensation insurance protects your employees in the event that a job-related injury or sickness occurs during the course of their employment. This coverage is required by law, so be sure that your practice has it.
Commercial Property
Risk Factor
If a fire breaks out, your commercial property and everything within it can suffer a significant loss. This can have a detrimental effect on all aspects of your business.
Solution
Commercial property insurance can help protect the property your business owns or leases, including things like equipment, inventory, furniture, and fixtures. Whether you own your property or lease your workspace, commercial property insurance can be purchased separately or can be combined with other necessary coverage to protect your business' physical assets.
Product Liability
Risk Factor
If your business sells merchandise such as toys, leashes, collars, or other accessories, you are responsible if something purchased at your store injures or kills an animal. If you sell food, there's always a chance it can spoil or be contaminated.
Solution
If items you sell hurt, sicken, or cause death to an animal, you will likely face a lawsuit. Defending against such claims, settling the suit before trial, and being ordered to pay damages can all be very costly. Product liability insurance offers protection for scenarios such as this.
Commercial Umbrella
Risk Factor
What happens when your business faces a large liability loss that exceeds the basic limit of your standard policy?
Solution
A commercial umbrella insurance policy provides high limits of insurance, typically between $2 million and $10 million. Coverage is extended over your general liability, workers' compensation, and business auto insurance. It provides a great safety net and helps to secure protection for your business.
Pet Groomers
Risk Factor
As much as we try to avoid them, mistakes and accidents happen. For example, an animal can move abruptly and be hurt by scissors during a grooming session or it could fall from the table. Another possibility is that you could perform services on the wrong animal, resulting in a lawsuit.
Solution
Professional liability insurance is an important coverage for pet groomers. It can help cover the cost of legal defense should you be accused of harming an animal through a mistake or negligence. If you're held liable, this coverage could also include payout of damages awarded.
Mobile Groomers
Risk Factor
Mobile grooming businesses are on the rise and they require specialized coverage. Not only is your business being transacted in various locations, you'll also be transporting valuable equipment as you travel around your area.
Solution
Standard business auto insurance isn't enough as these policies typically do not cover any customization made to your grooming vehicle, including tables, sinks, dryers, and the like. You'll also want to be sure you're covered wherever your business takes you, whether you're on the road or parked and providing services at a client's home.
Pet Adoption Events
Risk Factor
If your business offers pet adoption events, there are a number of things that can go wrong. From event cancellation to property damage and a number of situations in between, you may be surprised to know that standard general liability insurance may exclude these claims.
Solution
Businesses that offer pet adoption events should consider special event insurance coverage. You'll want to make sure that it provides coverage for events that include animals if any will be present. If your event will be held off-site, your policy should take that into consideration as well.
Directors and Officers
Risk Factor
If part of your business includes a non-profit organization such as fundraising and adoption services, you likely have directors and officers. If a director or board member makes a decision that results in harm to the organization, you are open to a lawsuit. Defense against such claims and judgements against your business could result in significant expense.
Solution
Directors and officers liability insurance protects your directors, officers, trustees, employees, volunteers, and the entity from any act or alleged act, error, omission, misstatement, misleading statement, or breach of duty.
Keeping you covered while on the road.
Think about what would happen if you were to lose the ability to work until repairs could be made to your vehicle. The sad truth is, most businesses like yours would not be covered under traditional business insurance. As crazy as it seems, there is some business insurance that only applies if the loss occurs at an insured premises, not while on the road. But what about getting there and back? Road mobility is the whole basis of your business, but think about how much of your time you're on your own, not covered, and rolling along with every mile, every turn, every intersection a risk to your livelihood.
What's included with our customized package?
We've created a customized package of mobile grooming insurance that offers comprehensive coverage solutions. Here is what we can offer:
Specific coverage for your mobile grooming vehicle.
Coverage for the loss of use of your specific mobile unit.
Protection against claims from bodily injury and property damage caused by an accident with your insured vehicle.
Coverage for physical damage to the cab, chassis, and customization of your vehicle.
Protection from lost profits resulting from the direct damage of your business vehicle.
Coverage for animals that die, disappear, or are injured.
Get the coverage that's made for your business instead of generic, catch-all insurance. Let PetBizInsurance.com help protect you and your business with mobile groomer insurance. Contact us to discuss your options.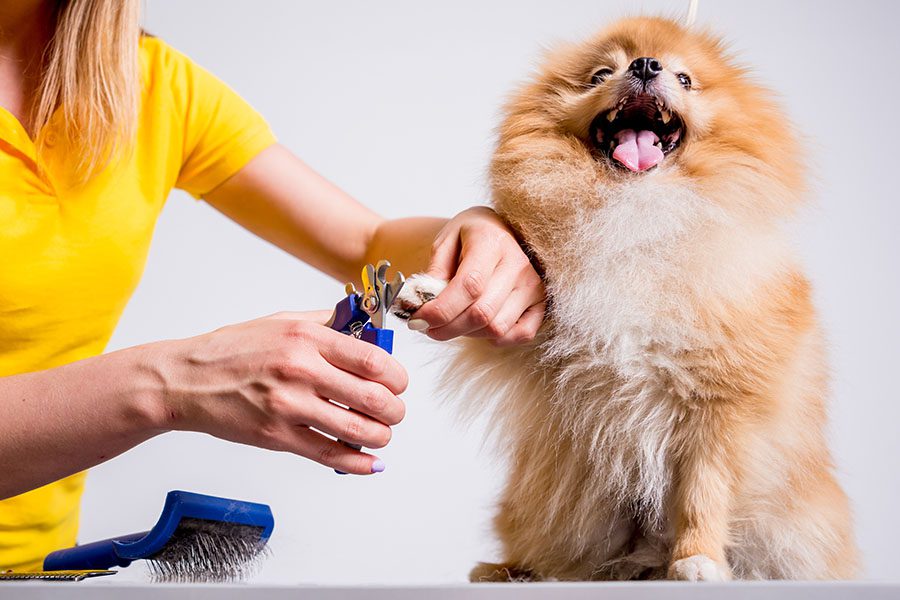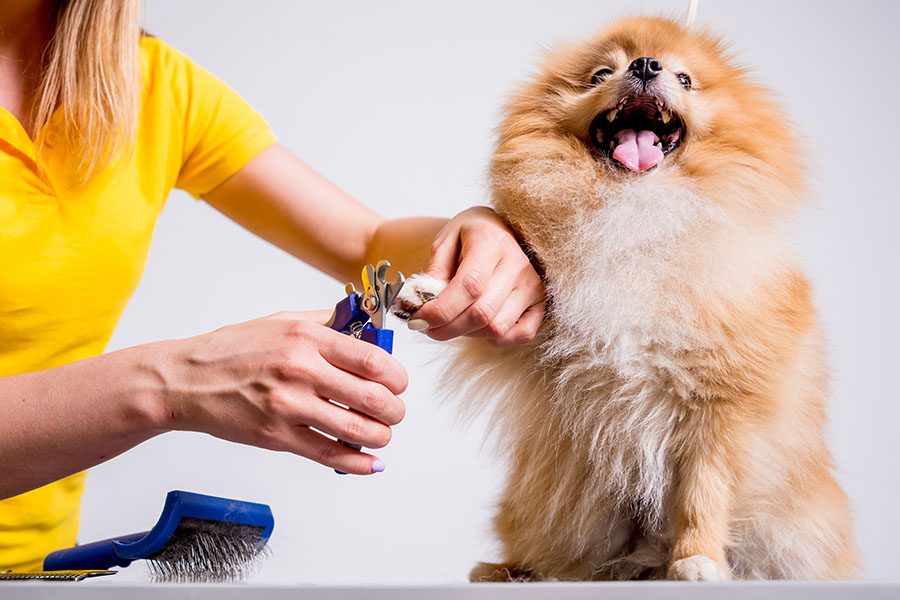 Get Started Today
As an independent agency, we are here to help you find the right Mobile Groomer Insurance coverage.
Get a Quote
  Mobile Groomer Insurance Quote Request
As an independent agency, we are here to help you find the right coverage.
Get a Quote
It only takes a minute to get started.
Fill out the form, we'll be in touch.

Review options with an agent.

Get the coverage you need.
Would you rather discuss this in person? Get in touch with an agent today!